Former Bungie manager on the move from sci-fi shooters to football management

Last month, former Bungie veteran Jonty Barnes, alongside ex-Sports Interactive exec Neil Dejyothin and former English Football Association CEO Alex Horne, joined development start-up Formation Games.

While the studio was formed in 2021, it's been operating quietly for the last year building Club, a new football management mobile game slated to launch in 2023.

With Dejyothin and Horne's backgrounds in Football Manager and real-life Football Association respectively, it's clear how they ended up on the leadership team at Formation Games. For Barnes, a long-serving Bungie executive that worked as a producer on various Halo titles before moving on to Destiny, the transition, on paper, seems less obvious.

Jumping from a career overseeing sci-fi first-person shooters to leading the development of a football management game for mobile may seem like a leap to some, but Barnes can illustrate why it made perfect sense for him as a lifelong fan of the sport.

"I always wanted to make a football game," Barnes tells GamesIndustry.biz promptly. "I used to play a game called Kick Off on my Atari ST back in the early '90s by a guy called Dino Dini, and I was thinking 'I'd love to know how to do this,' and like any player, thinking about how I could level it up."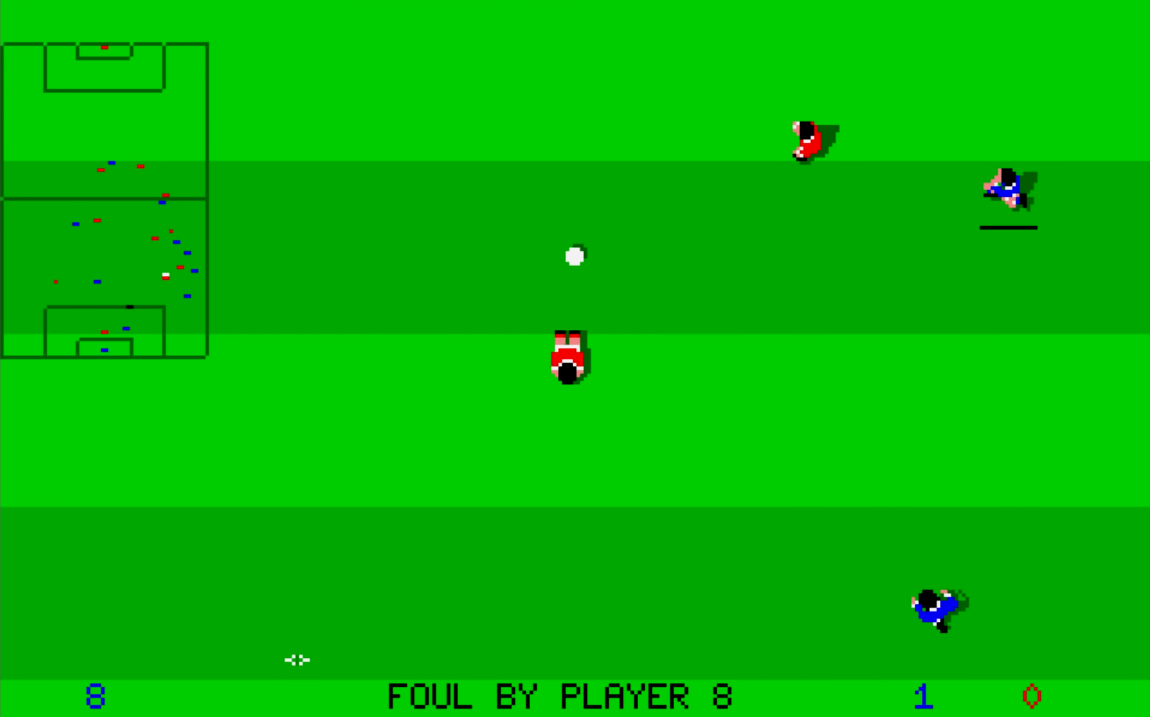 Barnes tells about attending the Brazil World Cup in 2014, and playing a lot of mobile football and sports aggregation apps while there. At this time, he was still at Bungie as the studio was just about to launch the original Destiny, a first foray into the live service title that would one day become the studio's flagship.

"My plan was always to make my own games company, it was just a question of when," he adds. "So when a deck came across my desk about a game focused on being a club owner, I was instantly taken by it.

"The nice thing about mobile is there are lots of great examples of live services. Obviously, Destiny was also a live service, and there are lots of things that you can take from your experiences throughout game development to bring to new ideas. I've always been led by the passion and innovation for what we're creating and I've never really stopped to perhaps worry about the sort of tangent I take."

The choice to create a mobile title was simple for the team; Barnes explains that as a creator, you simply want to be where the players are. The barrier for entry has never been lower with mobile gaming, and it has a bigger audience than ever before.
"If you're creating a new franchise, you want that franchise to last a decade"

"There's also this other piece where you watch the mobile space over the years while you're working on PC and console titles, and you see the quality and production values go up, and the innovation happening," he says.

"We've seen this recently with games like Genshin Impact and Apex Legends. If you're creating a new franchise, you want that franchise to last a decade, and you must be thinking about a mobile strategy in some capacity.

"For me personally, mobile is where I spend most of my personal play time these days, and when you're a sports fan, it's a logical platform to be leading on."

The future of the biggest football title is also uncertain from here on out – earlier this year, EA and FIFA ended their 30-year partnership, meaning future instalments of an EA-made football game are set to be a lot different to previous games.

FIFA also shared that it was looking to diversify its games offerings, and said that it would look for new developers and publishers to work with in the future for its own branded game. While Formation Games is not looking to compete with established series, it does want to tap into that same fanbase.

"I love FIFA, it's been refined over many, many years and I'm sure it's here to stay," Barnes says. "There are other games like Football Manager that continue to have a space in the audience, which is great for players who like that kind of experience.
"We're trying to complement the experience of being a football fan, not compete with it"

"When we created a cooperative shooter at Bungie, we believed there was room for many first-person shooters to exist, and still lots of space to bring new experiences to players. At Formation we believe the same is true in sports; there's so much room in football games to continue to innovate on mobile, and we're really excited to be part of that.

"We're trying to complement the experience of being a football fan, not compete with it."

Club is currently in its early production stages, but Barnes describes it as "a real-life football RPG, with social experiences at its heart." Players assume the role of a club owner and have access to real clubs, players, and actual stories from the football world with an "alternate slant." From there, they'll need to manage every aspect of a team, such as the kits, the stadium sponsor, and which players to sign based on real-world events.

"The decisions that you make will be pretty crucial, so it's creating this unique but very authentic football game that we hope will resonate with the millions of people that live and breathe football every day," Barnes continues.

Formation is gearing towards more casual gamers too, which makes mobile a more compelling choice.

"We're not on the spectrum for four-hour hardcore management gaming sessions, we're more aiming the more casual side of jumping in for five or ten minutes," he explains.

Barnes is also bringing experience in live games to the project, something pulled from working on Destiny. A large aspect of this is working alongside an active community, taking feedback on board and trying new things.

"With games like Halo, we wouldn't dare announce anything unless we were 100% certain it was going to be in the game," he recalls. "With Destiny, we had to turn that on its head and say 'Hey, let's talk to a community about what we might do, and see if that's interesting to them', making them a bigger part of our process."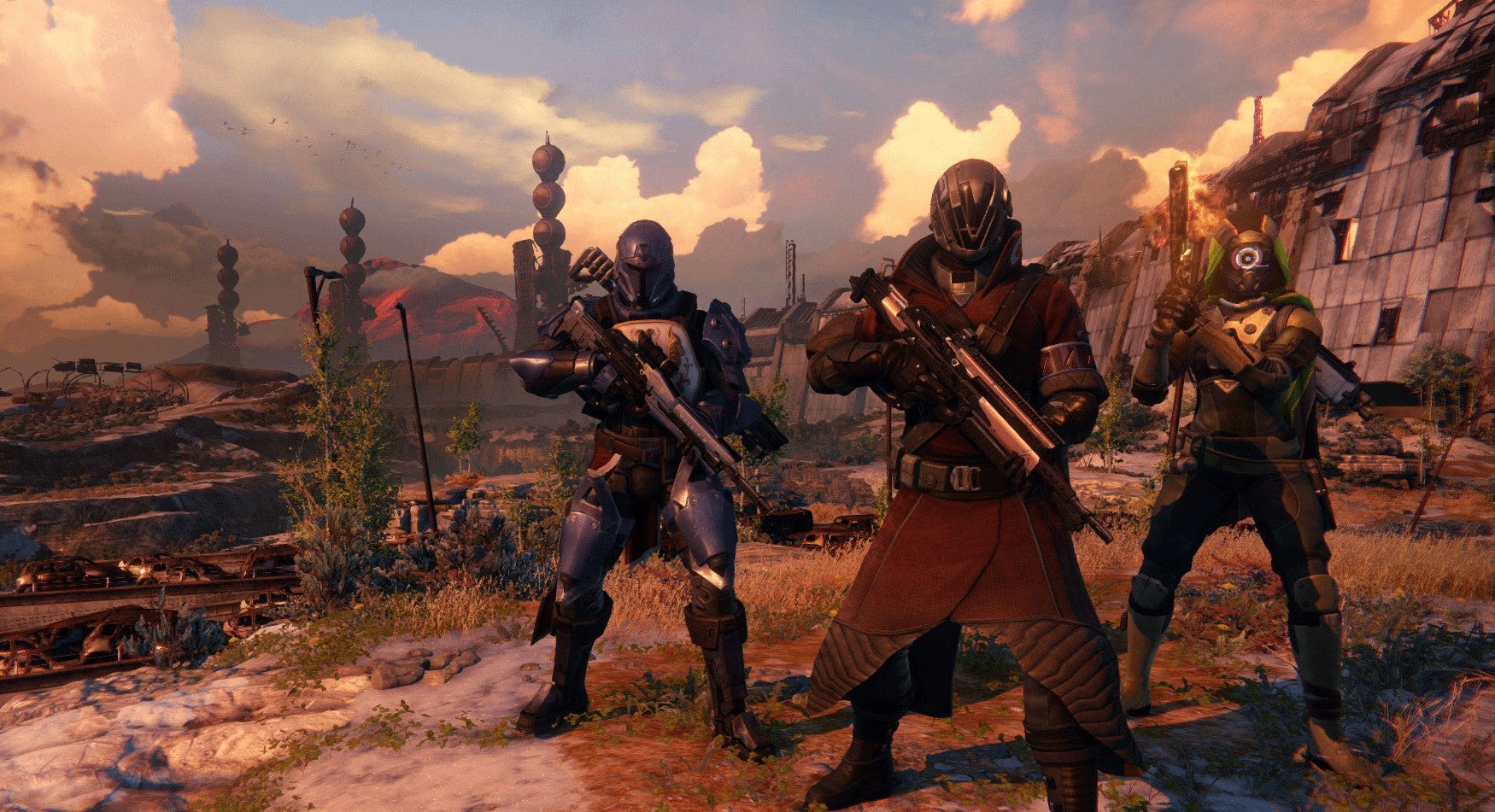 With the core gameplay loop explained in as much detail as can be permitted at this stage, we ask Barnes about his thoughts on several polarising trends ruminating through the industry, particularly blockchain and crypto incorporation, and whether Club will see any of those.

"First and foremost, any new technology should be about enhancing the player experience," Barnes says. "I think blockchain gaming is moving fast but it's actually not clear yet where it will land. Even though it's been going for quite a long time now, it still feels very much in its infancy."
"I think we need to see a tangible example of the metaverse concept… not just filling a huge tech creation with stuff and hoping that it's cool"

Barnes says that Formation Games is exploring Web3 technology, and he believes that being at the tip of the spear of new technology helps determine the future of it. He's also enthusiastic about the metaverse concept, but acknowledges that the types of worlds popularised by the term have existed far longer.

"When I think about places like Roblox, or some of the experiences I've had in VR chat, it's a really unique experience where players can actually entertain each other," he tells us. "What I like about Roblox and VR Chat is they're building communities that are defining the future of their platform.

"That's a really exciting prospect, but I think we need to see a tangible example of the metaverse concept, one that brings entertaining experiences strong enough to build huge communities around, not just filling a huge tech creation with stuff and hoping that it's cool."

Barnes thinks that Gen Z and Gen Alpha players are likely to have the largest voice in shaping these concepts.

"It's fascinating to think that Gen Z was ten years old at the most when the first iPhone came out, they've never been bored," he says. "They've always had entertainment on demand, which would have been amazing when I was a kid. They're used to managing social profiles, digital presences, and socialising in these virtual environments."

Roblox particularly has encouraged younger players to discover user-generated content, and build their own games, and Barnes hopes that the demand will make UGC tools more accessible and faster in the long run.

"When we think about making our game, having these players in virtual worlds, we're thinking about how we should make sure that we're accommodating things that they're excited about, and creating a platform for them," he adds. "We just need someone to create the experience that shows us this technology and how it can enhance and be a good lead for others to follow."

Speaking of good leads, Barnes highlights that his time at Bungie taught him to be a good leader, surrounded by a group of people that weren't afraid to hold each other accountable. That's a culture that he's aiming to bring over to Formation Games.
"Hiring people from diverse backgrounds is going to make us make better entertainment"

"There's a lot of lessons that you learn making games, you make plenty of mistakes, but create an environment where taking risks is okay, and is actively encouraged, because behind a failure is actually a really good lesson," he says.

Creating a good culture has inclusion at its core, which is another point Barnes is keen to highlight. While it's unclear at this stage how diverse Formation Games is, Barnes says he's extremely aware that both the gaming space and football space have long-term issues with diversity, and acknowledges that both industries still have work to do

"We're seeing a change in the industry with people being more comfortable being themselves and being attracted to work in game development, and that's really exciting," he says. "I'm actually seeing through coaching city youth teams that things are getting better at the grassroots level of football too.

"I've seen through Bungie how having underrepresented groups in leadership positions is one of the strongest ways to accelerate the change necessary in an organisation, and so that's been a really important part of the way that we're building the team at Formation.

"Hiring people from diverse backgrounds is going to make us make better entertainment."