Pokemon Scarlet and Violet top the UK's boxed chart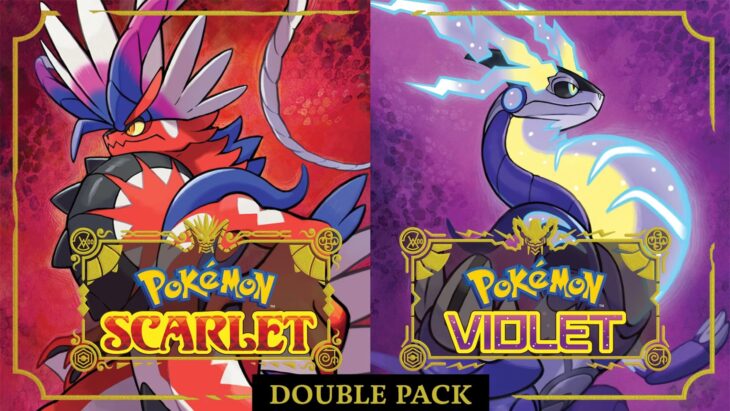 Pokemon Scarlet and Violet are the U.K's biggest boxed game release of the year.
The Nintendo Switch exclusive Pokemon Scarlet and Violet have surpassed FIFA 23's first-week sales by 4%, claiming the title of the biggest physical sales launch of the year. In terms of total debut sales, only Pokemon Sun and Moon, the Nintendo 3DS game from just after the launch of Pokemon GO in 2016, has sold more copies. However, Scarlet and Violet are being sold with a higher average price point, £48, than Sun and Moon's £35, making the latest release the most profitable Pokemon game in the history of the storied franchise.
Scarlet and Violet mark a considerable increase for "new generation" Pokemon games, meaning mainline titles that introduce a new group of 100+ new Pokemon. Scarlet and violet outsold 2019's Sword and Shield by 25%, and almost lapped the Diamond and Pearl remakes from last year with a 70% increase. Pokemon Legends: Arceus, released in January of this year, was not a new-generation game but was a hit, though even that title has been outsold by 56%.
Interestingly, Scarlet and Violet are again a dual-game release, with the two versions selling unevenly. Violet makes up 52% of total sales with Scarlet behind at 42%. The dual-package bundle makes up the remaining 6% of sales. The unique structure of the latest Pokemon game explains why they appear three times in the top 10. Overall, the Nintendo Switch had its largest week of the year, with sales of the console also climbing 62% from last week.
Pokemon Scarlet and Violet are taking up most of this week's sales, with the discussion of Nintendo's latest hit representing the end of the good news for the week. Last week's number 1, Sony's God of War: Ragnarok, fell 73% week-on-week. The other big new release, Sega's multiplatform Sonic Frontiers, dropped a similar 64%.
The other new release for this week is Bandai Namco's latest horror title, The Dark Pictures Anthology: Devil In Me, which comes in at a strong number 16, outselling last year's entry in the series.
From here until the end of the year, the most important factor for titles moving up and down the chart will be Holiday sales. Some PlayStation titles have already moved due to special Holiday pricing, such as The Last of Us Part 2 moving up to number 18, Spider-Man: Miles Morales gaining 292% sales from week to week, and landing at number 26. The largest sales-related mover is The Last of Us Part 1, which saw sales go up 492% from last week.
Below are the best-selling boxed video games in the UK for the week ending November 19, 2022: